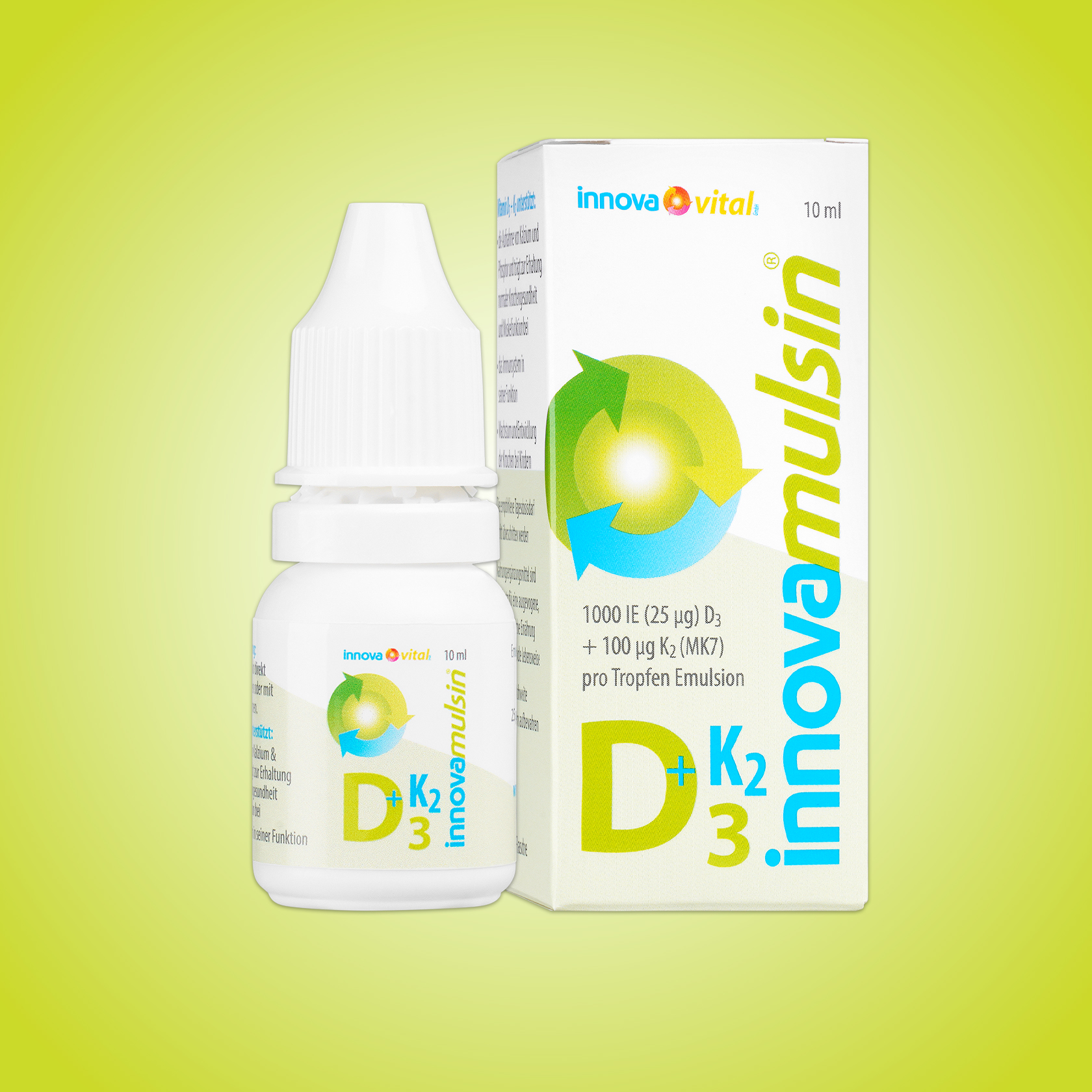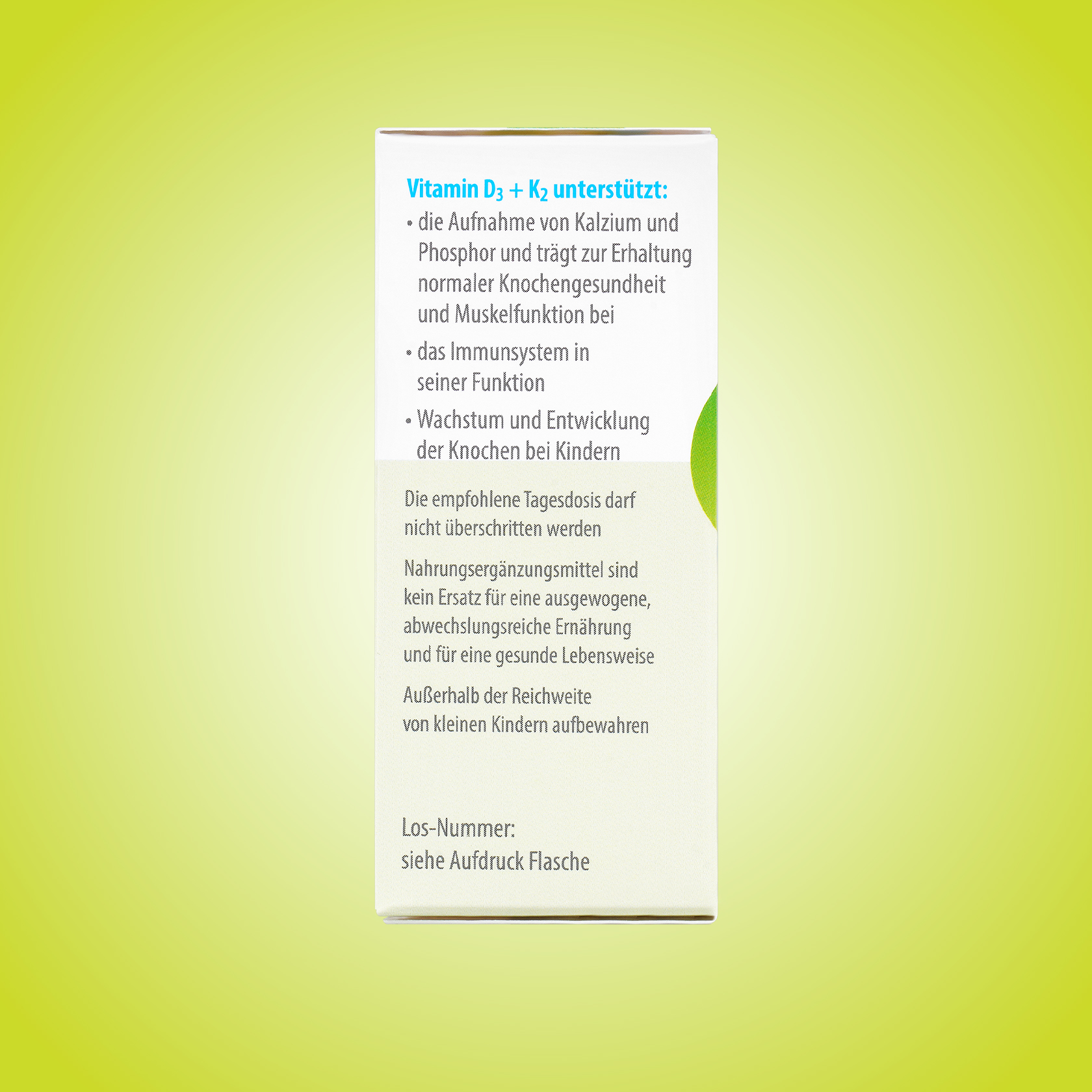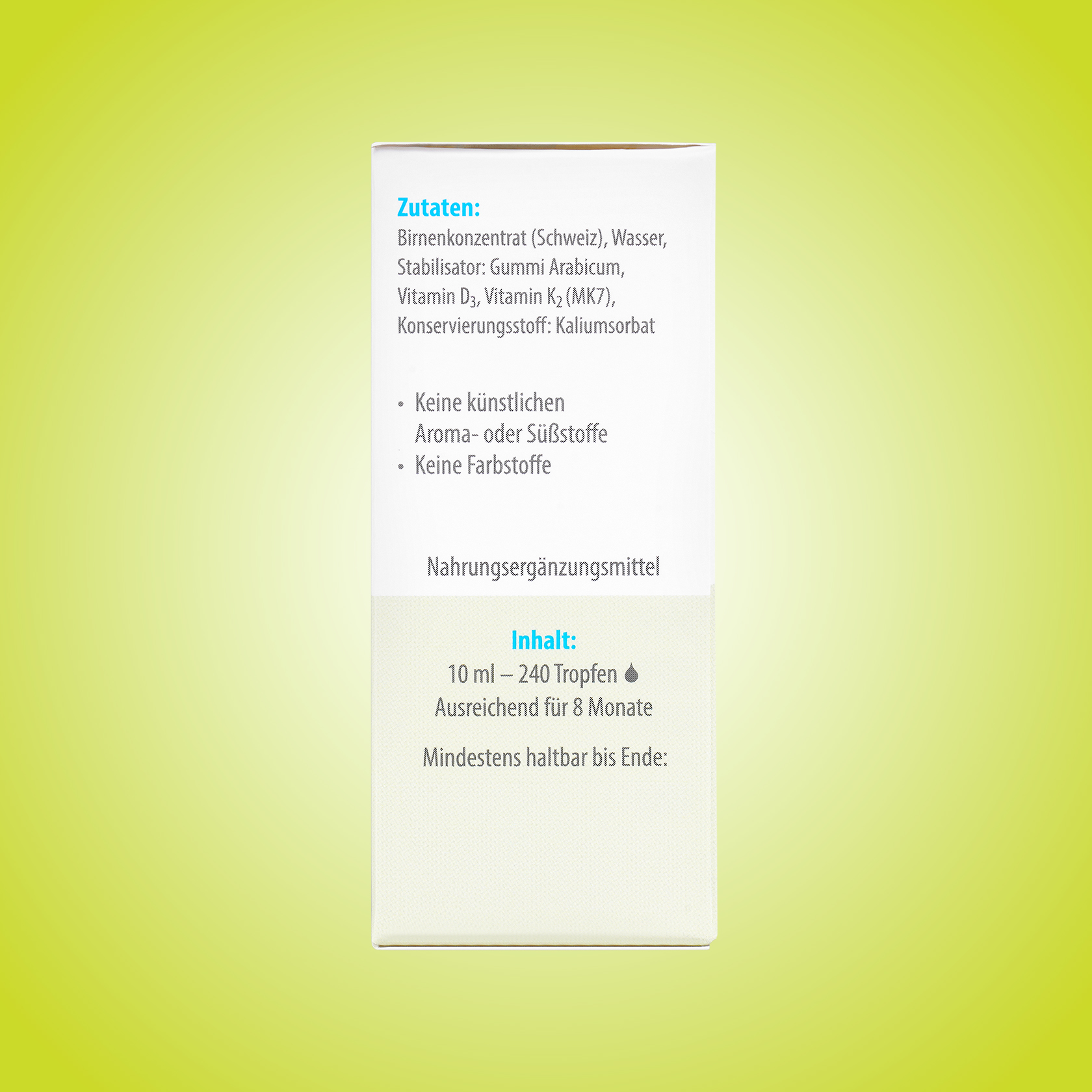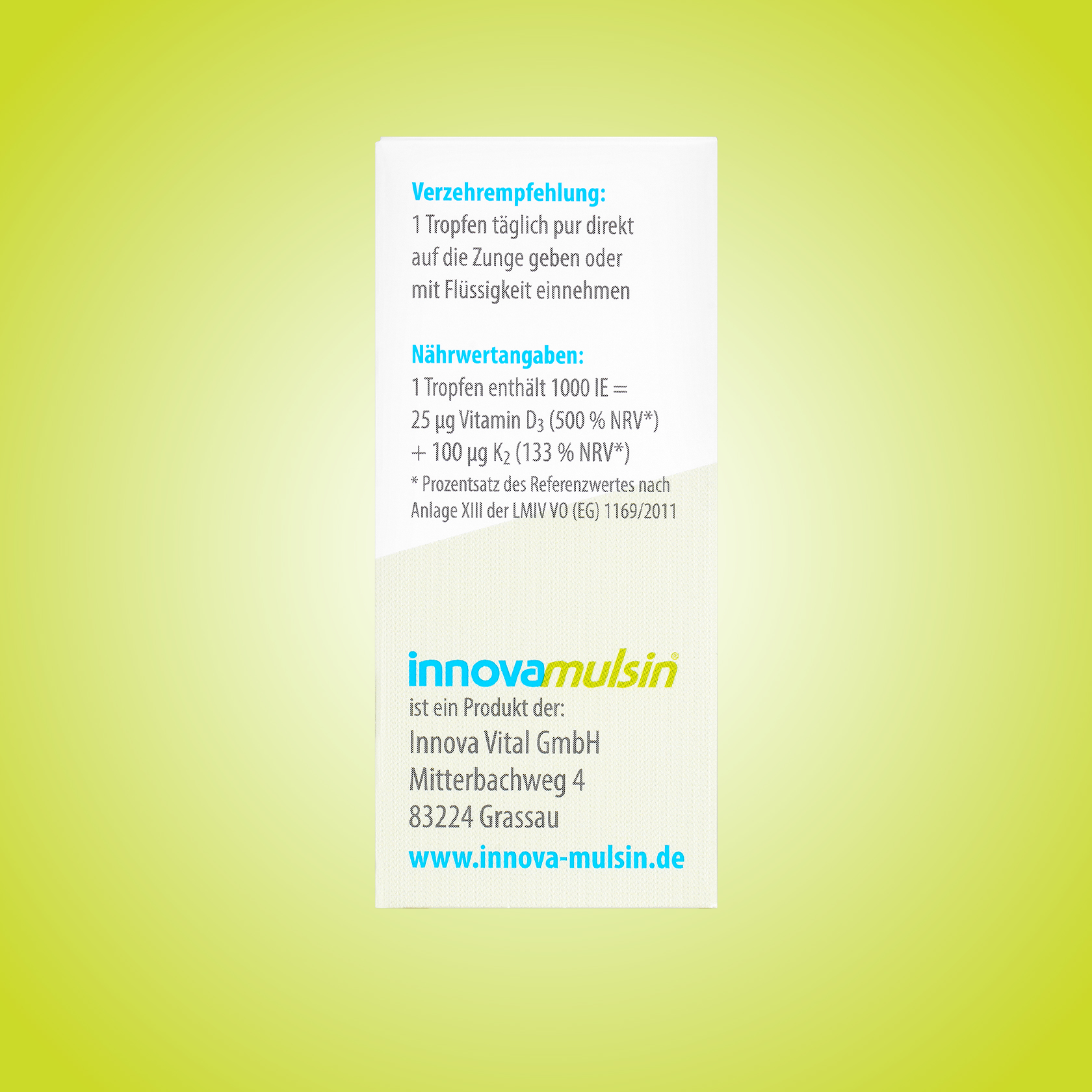 innovamulsin® Vitamin D3 + K2 - 3+1 Aktion
10 ml – equals at least 240 drops
1000 IE (25 μg) D3 + 100 μg K2 (MK7) in each drop of emulsion sufficient for 8 months
(25% saved)
€142.87*
€107.15*
%
Price per litre €10,715.00
Available, delivery time 1-3 days
Product number:
w_SW10103
The concentrated vitamin liquid supports the absorption of calcium and phosphor and helps to maintain healthy bones. It also supports the immune system in its normal function and bone growth and development with children.
More vitality and energy/less fatigue
Products for the time of infections
Products for chronic complaints
Products for more quality of life - "Better Aging"
Nutritional values:
1 drop contains 1000 IE = 25 µg of vitamin D3 (500 % NRV*) + 100 μg K (133 % NRV*)
*Percentage of the reference value acc. to annex XIII of LMIV VO (EG) 1169/2011
innovamulsin® Vitamin D3+K2 is liquid, therefore no tablets must be swallowed, good for the quick intake on the go.
pleasant taste (pear flavour)
no artificial flavouring or sweetening agents
no colouring agents
natural carriers (herbal concentrates, oils and emulsifiers)
optimized bioavailability
transport of active agents after the natural model of breast milk
Vitamin D3+K2 coated with a herbal micromembrane is absorbed by the body directly, quickly and safely
Ingredients
Concentrated pears, water, stabilizer: gum arabic, vegetable oil, vitamin D3, vitamin K 2, preserving agent: potassium sorbate
Recommendations for use:
Put 1 drop directly on the tongue or take with liquid