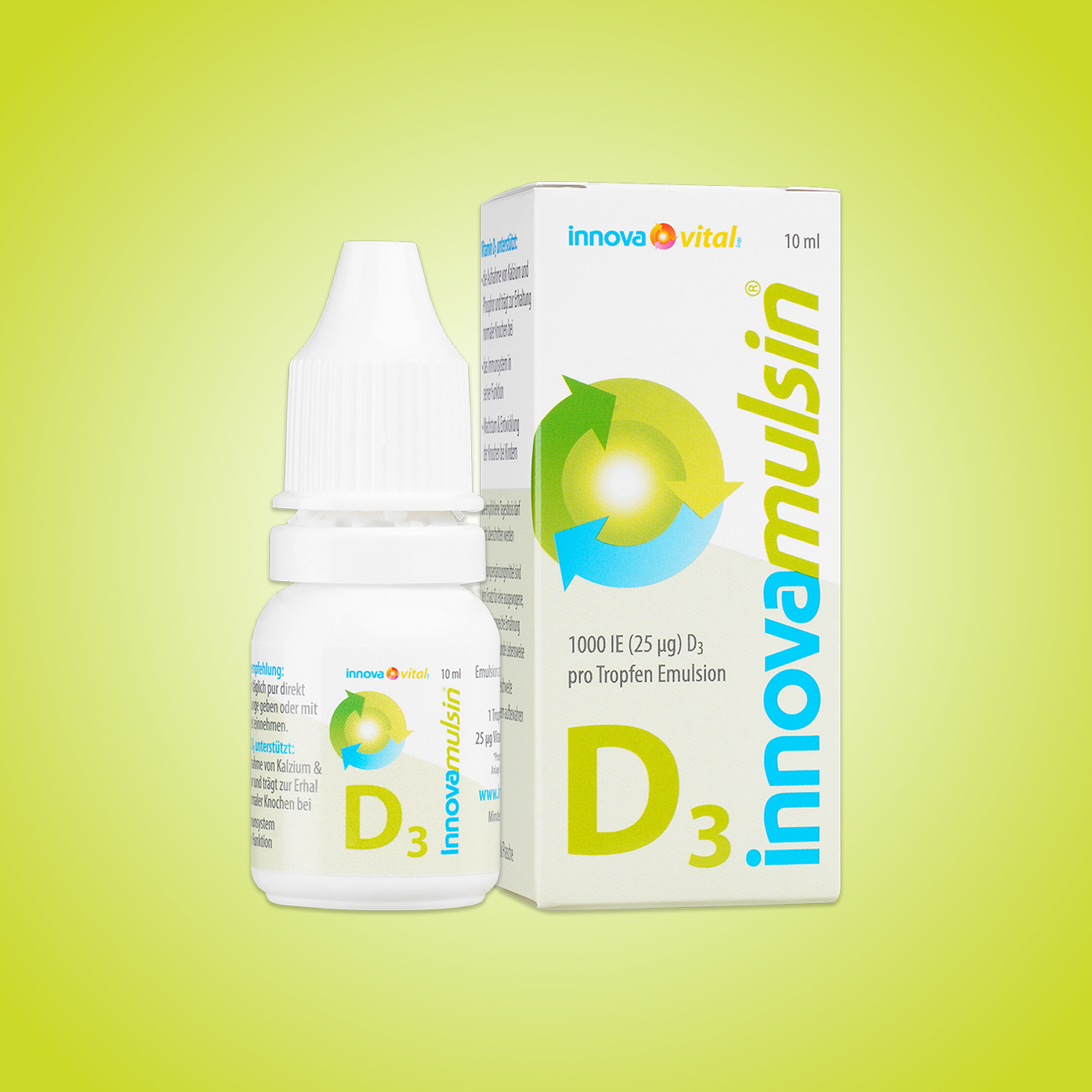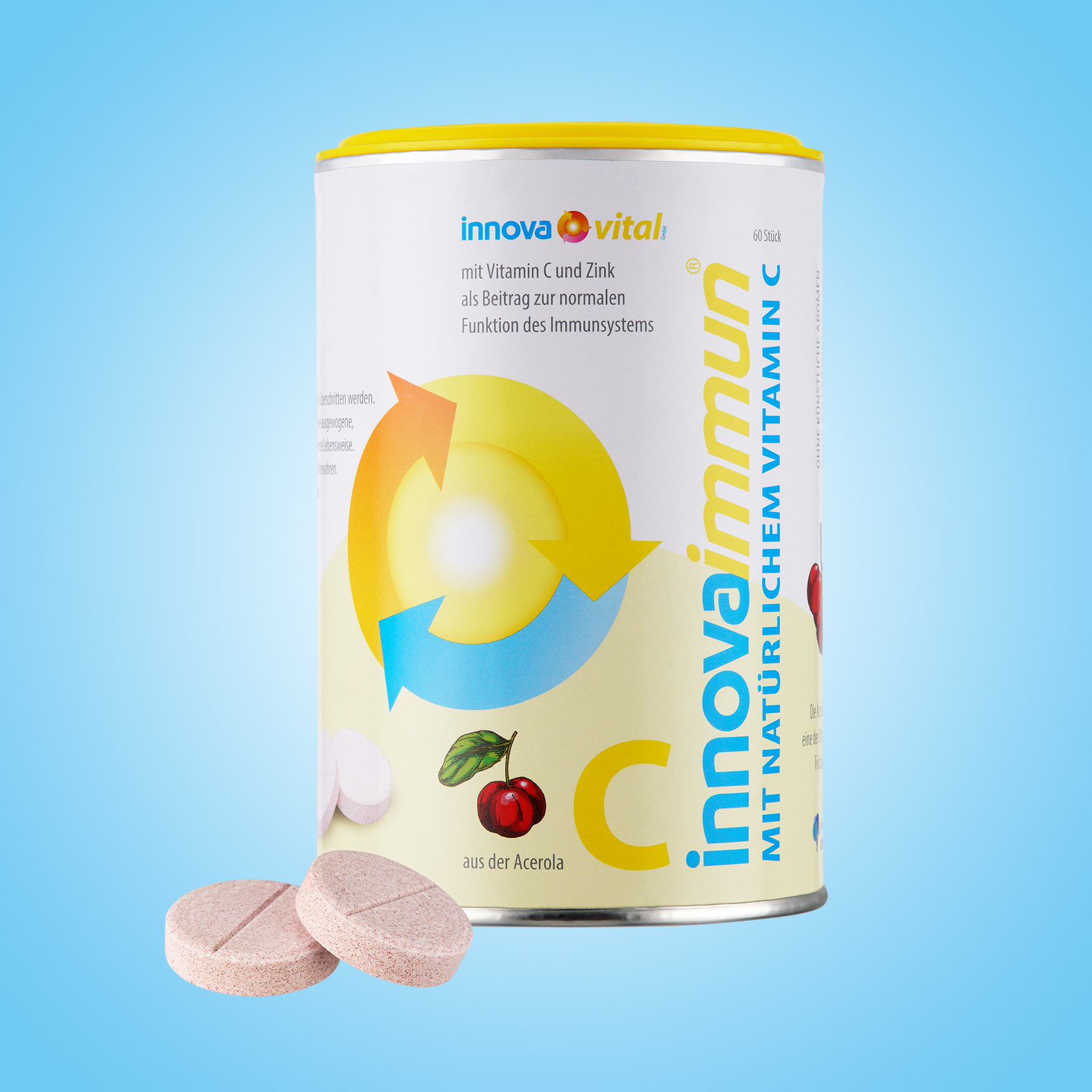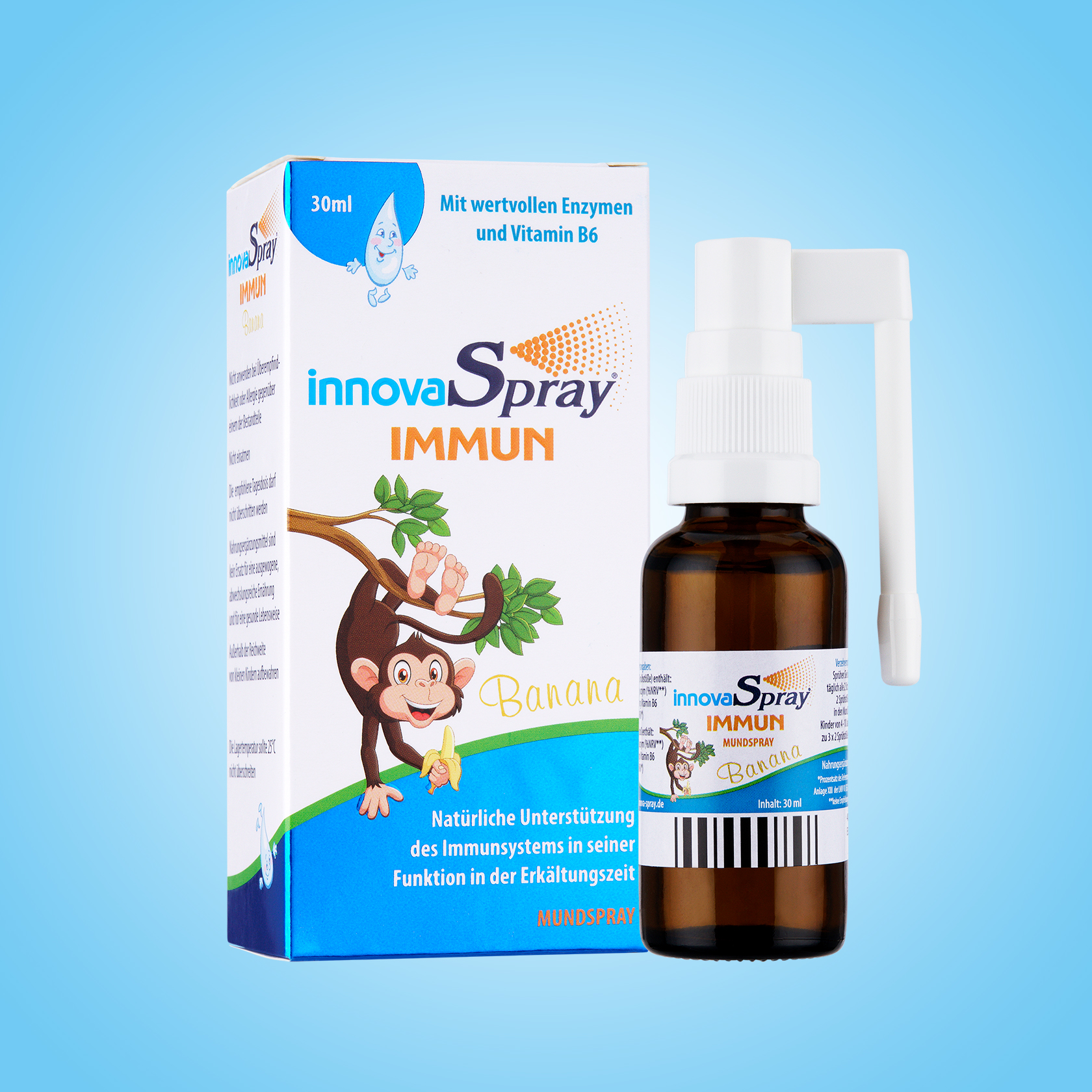 innova® immune protection package
innovaimmun® C + innovamulsin® D3 +
innovaSpray® IMMUN Peppermint
(26.96% saved)
€78.52*
€57.35*
%
Available, delivery time 1-3 days
Product number:
17166524496
We have your immune protection package!
Boost your immune system and arm it for the current demands.

With the immune-boosting combination of natural vitamin C from the acerola cherry and zinc, sun vitamin D 3 and the protective enzyme lysozyme in our new innovaSpray immune. This is how you help your body to help itself, because now it is important to maintain the defenses.
Recommended products