Always best equipped for the season of the common cold
Support the functional maintenance of your immune system with the correct measures.
Produced in Germany
innovaimmun®
With the innovaimmun® product range, we have selected particularly important micronutrients to support the immune system and processed them according to the most modern scientific points of view (extraction, production, dosage and sustainability). The first product to be developed from this is innovaimun® C, which contains natural vitamin C from the acerola cherry and the important trace element zinc, in order to specifically support the immune system in its function, especially during the season of the common cold.
innovaimmun® Ω is the second product in this series. It is characterised by high doses of pure fish oils in the form of EPA & DHA, packaged in small easy-to-swallow capsules. A daily dose of innovaimmun® Ω contributes, among other things, to the maintenance of normal brain function.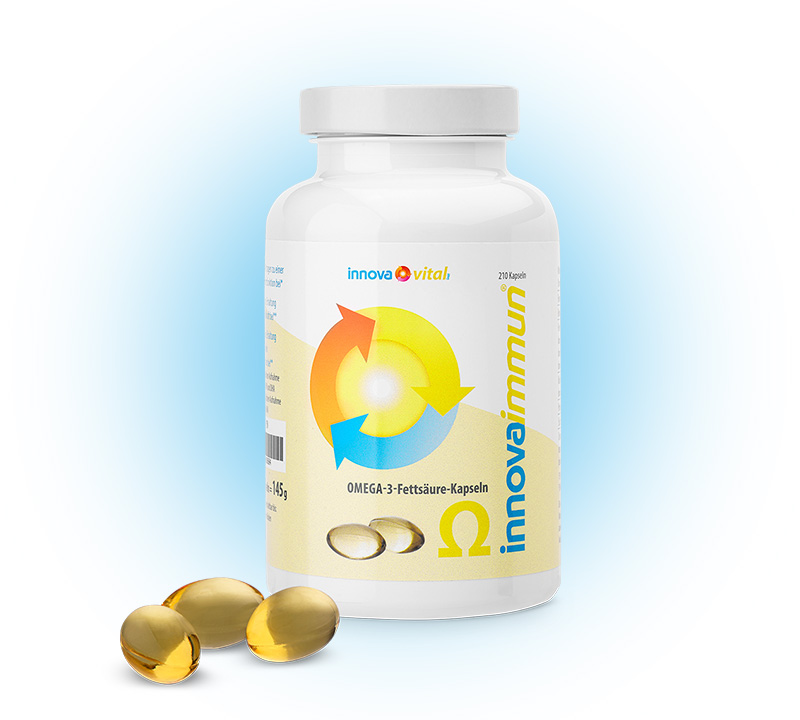 innovaimmun® Ω
To maintain normal heart and brain function, as well as to support vision