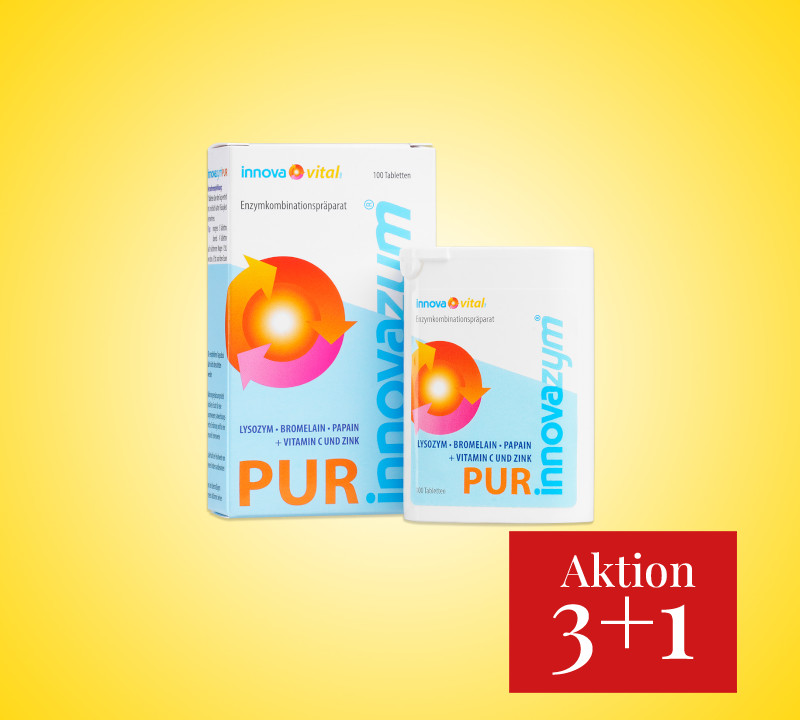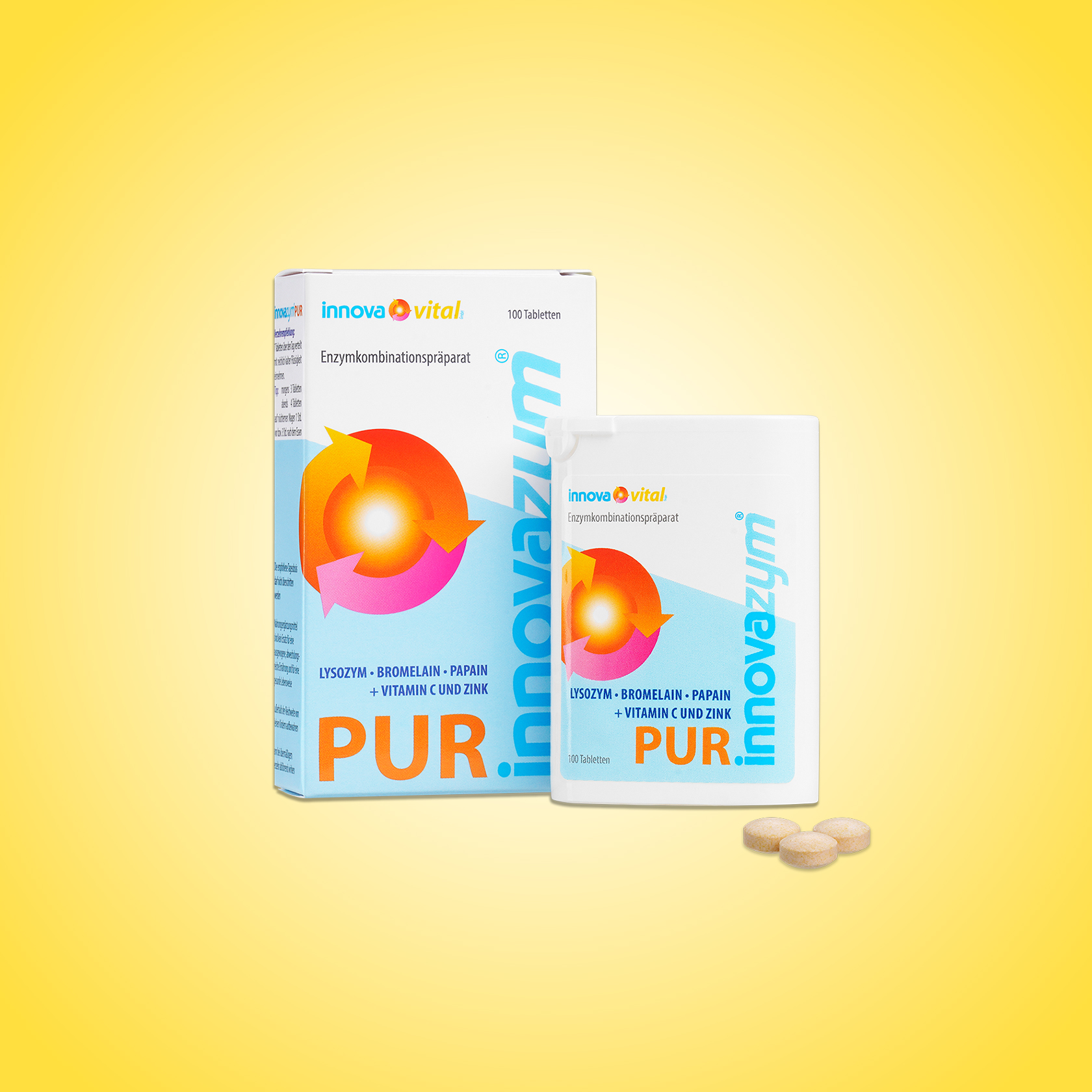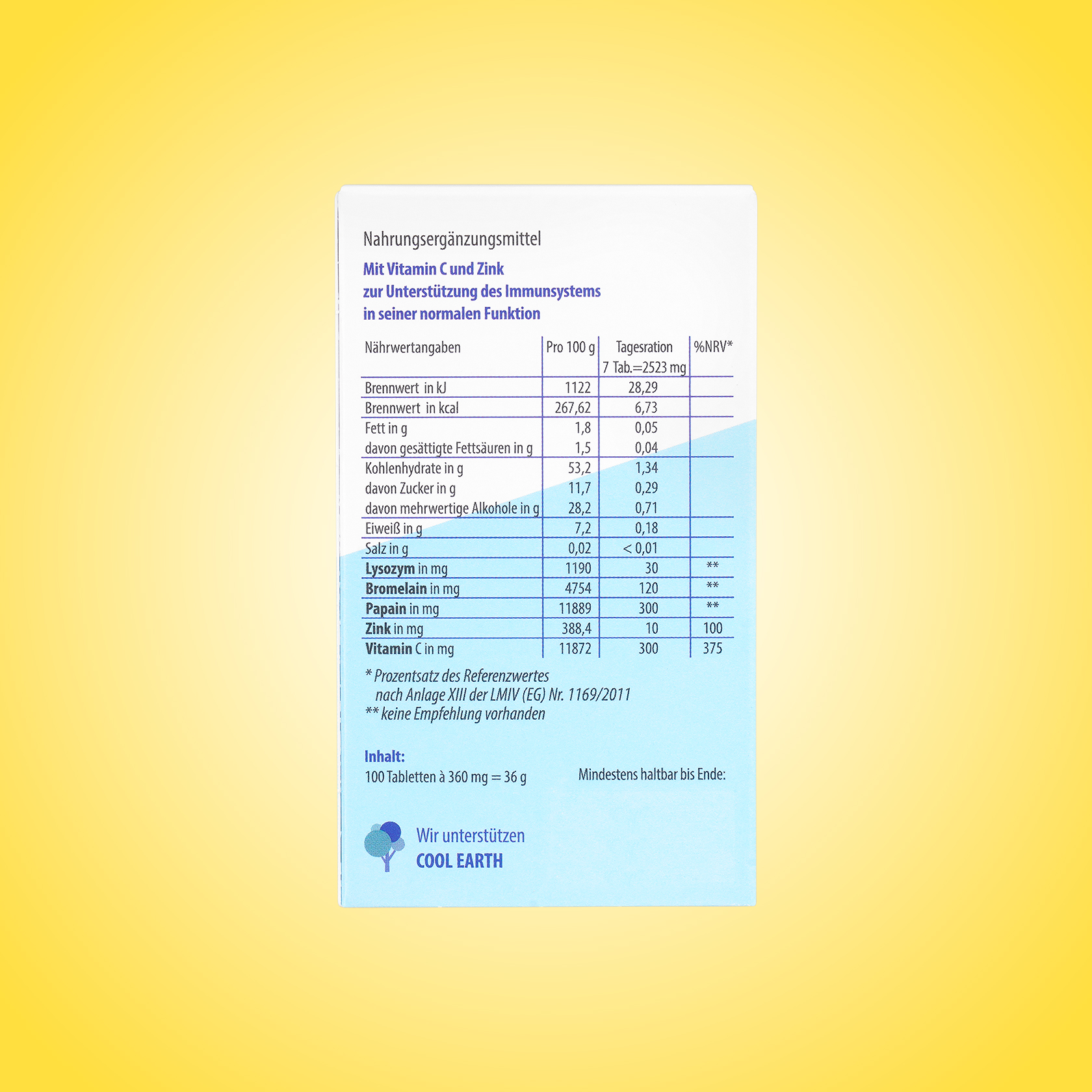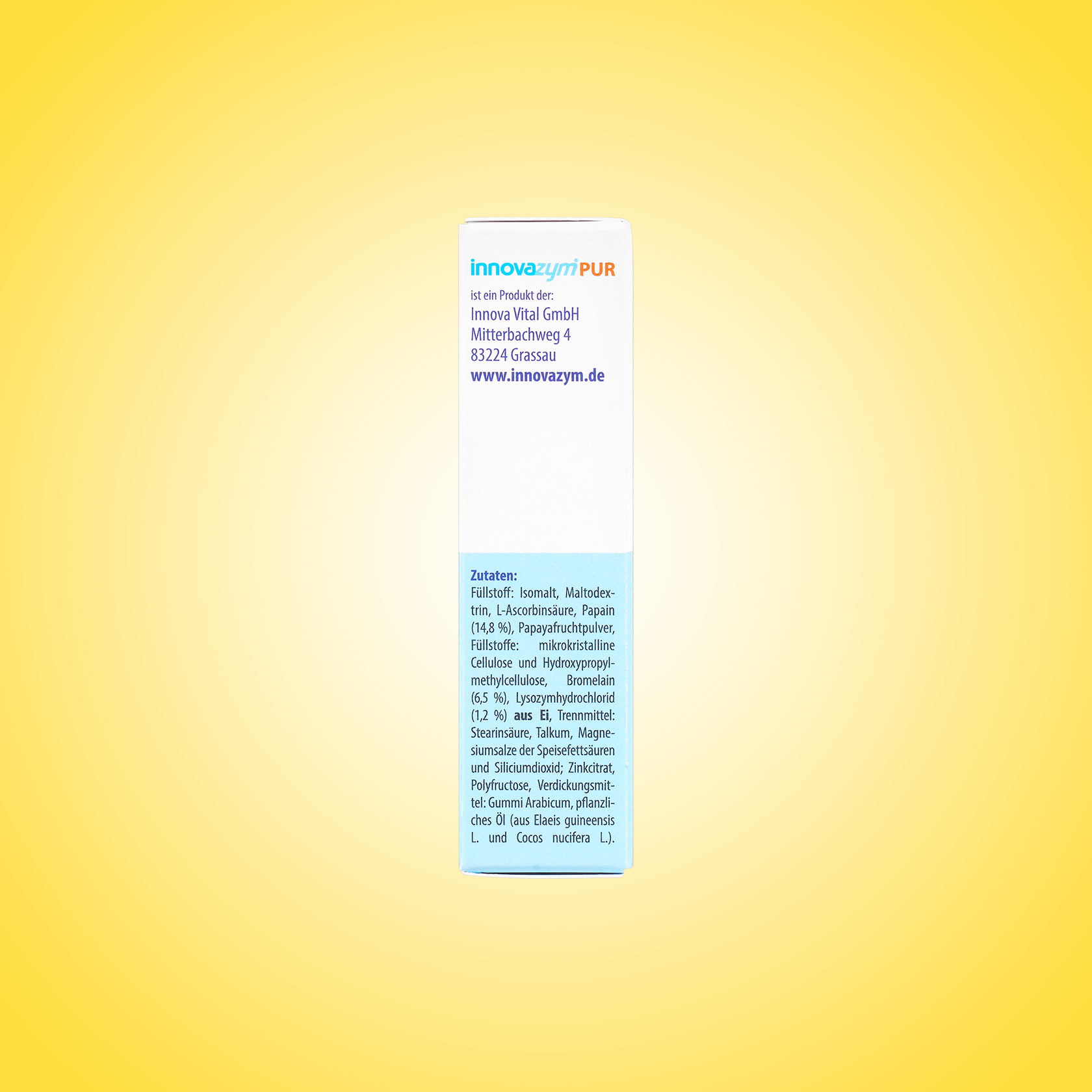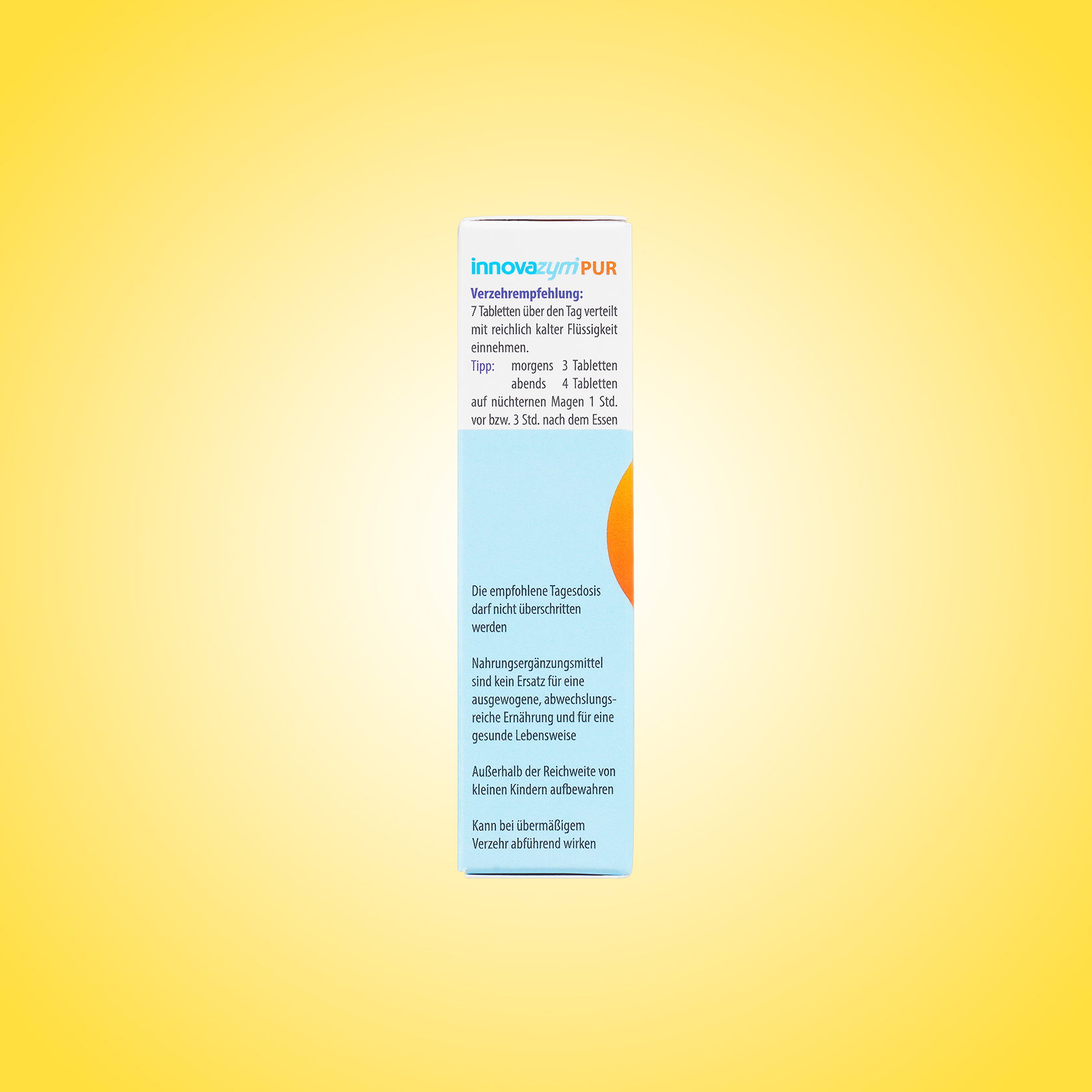 innovazym® PURE (2-week package)
One tablet of innovazym® pure
contains at least 150.400 F.I.P. units

2-week package:
100 tablets
(24.99% saved)
€97.54*
€73.16*
%
Available, delivery time 1-3 days
Product number:
w_SW10084
The sensible combination of enzymes with vitamin C and zinc contributes, amongst other things, to the normal functioning of the immune system during and after intensive physical exertion.
sporting injuries and aching muscles
common colds
wound healing after OP / tooth extractions


Improve wound healing Strengthen my brain and heart function
Support before and after medical intervention
Products for the time of infections
Products for chronic complaints
More mobility for my joints
Products for athletes and active people
per 100 g
per daily ration
7 tabs =
2523 mg
%NRV*
Calorific value in kJ
1122,0

per 100 g

28,29

per daily ration

%NRV*

Calorific value in kcal
267,62

per 100 g



6,73

per daily ration

0

%NRV*

Fat in g
thereof saturated fatty acids in g
1,8

per 100 g


1,5

per 100 g

0,05

per daily ration


0,04

per daily ration

%NRV*




%NRV*

Carbohydrates in g
thereof sugar in g
thereof polyhydric alcohols in g
53,2

per 100 g


11,7

per 100 g


28,2

per 100 g

1,34

per daily ration


0,29

per daily ration


0,71

per daily ration

%NRV*




%NRV*




%NRV*

Protein in g
7,2

per 100 g

0,18

per daily ration

%NRV*

Salt in g
0,02

per 100 g

< 0,01

per daily ration

%NRV*
* Percentage of reference amount acc. to annex XIII of LMIV (EG) No. 1169/2011
** No recommendation available
easy-to-swallow, small tablets protected against gastric juices
practical packaging, easy to take along
innovazym pure does not contain milk protein, lactose, artificial colouring agents, gluten, heavy metals or iodine
suitable for allergy sufferers
produced in Germany
Filling agents: isomalt, maltodextrin, L ascorbic acid, papain (14.8 %), papaya fruit powder, filling agents: microcrystalline cellulose and hydroxypropylmethylcellulose, bromelain (6.5 %), lysozyme hydrochloride (1.2 %) from chicken eggs, parting agents: stearic acid, talcum, magnesium salts of fatty acids and silicon dioxide, zinc citrate, polyfructose, thickening agents: gum arabic, vegetable oil (from elaeis guineensis L. and cocos nucifera L.)
Recommendation for use:
Take 7 tablets throughout the day on an empty stomach 1 hour before meals or 3 hours after meals with enough cold liquid

Our tip:
3 tablets in the morning
4 tablets in the evening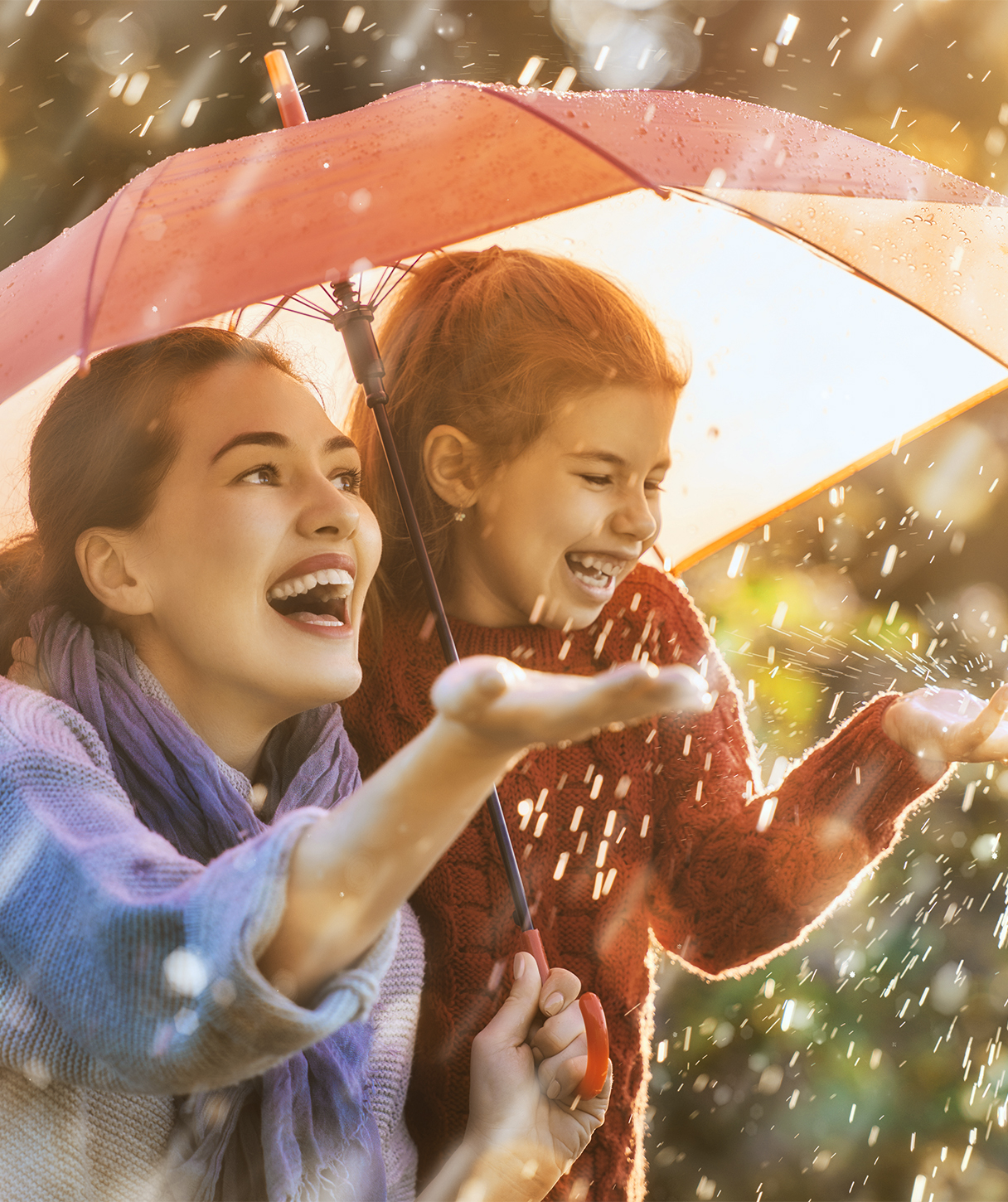 innovazym® supports your immune system in many tasks
Staying fit and active into old age – who would not want that? However, the present time puts a lot of strain on us which negatively affects our immune system and our cells. Whether it is professional stress, unhealthy food, smoking or the hectic of everyday life – the signs of stress can often be seen by accelerated aging. In this case, enzymes can support the body's repairing mechanisms, the cells regenerate faster, the immune system is activated and the metabolism is more effective. They also act as free radical catchers in the body. This increases resilience, inner well-being and the external aging process can be slowed down. The skin gets better since the formation of wrinkles is delayed, the skin's elasticity is increased and the complexion is fresher. Optimal is a combined intake of enzymes with micronutrients which are also called coenzymes (vitamins, vital substances, minerals) and necessary for the enzyme's efficacy.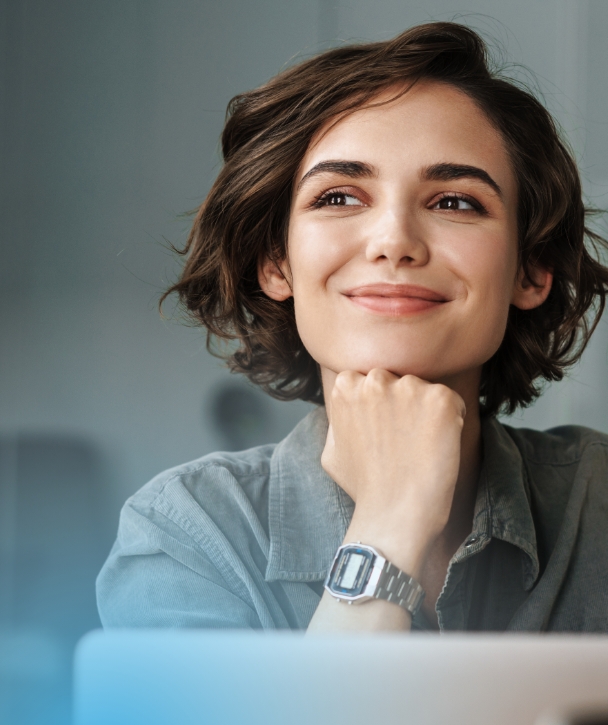 Full enzyme power in FIP
The effectiveness and potency of an enzyme product is measured according to the units of enzymatic activity. Internationally, the units defined by the Féderation Internationale Pharmaceutique (F.I.P.) are widely accepted.
FIP units per daily dose (7 tablets) for innovazym® pure, innovazym® and innovazym® PLUS:
Lysozym 30 mg: 1.051.050 FIP
Papain 300 mg: 1.113 FIP
Bromelain 120 mg: 720 FIP
Measured in FIP units, innovazym® is the highest dosed enzyme preparation on the German market.
Total FIP activity:
1.052.883
(more than 1 million highest FIP activity)
The concentrated enzyme and vitamin power
Enzymes in mg
per 100 g
per daily ration
7 tabs =
2523 mg
%NRV*
Bromelain
4754,0

per 100 g

120,0

per daily ration

**

%NRV*

Papain
11889,0

per 100 g

300,0

per daily ration

**

%NRV*

Lysozyme
1190,0

per 100 g



30,0

per daily ration

**

%NRV*

Zinc
388,4

per 100 g

10

per daily ration

100

%NRV*

Vitamin C in mg
11872,0

per 100 g

300

per daily ration

375

%NRV*
* Percentage of reference amount acc. to annex XIII of LMIV (EG) No. 1169/2011
** No recommendation available