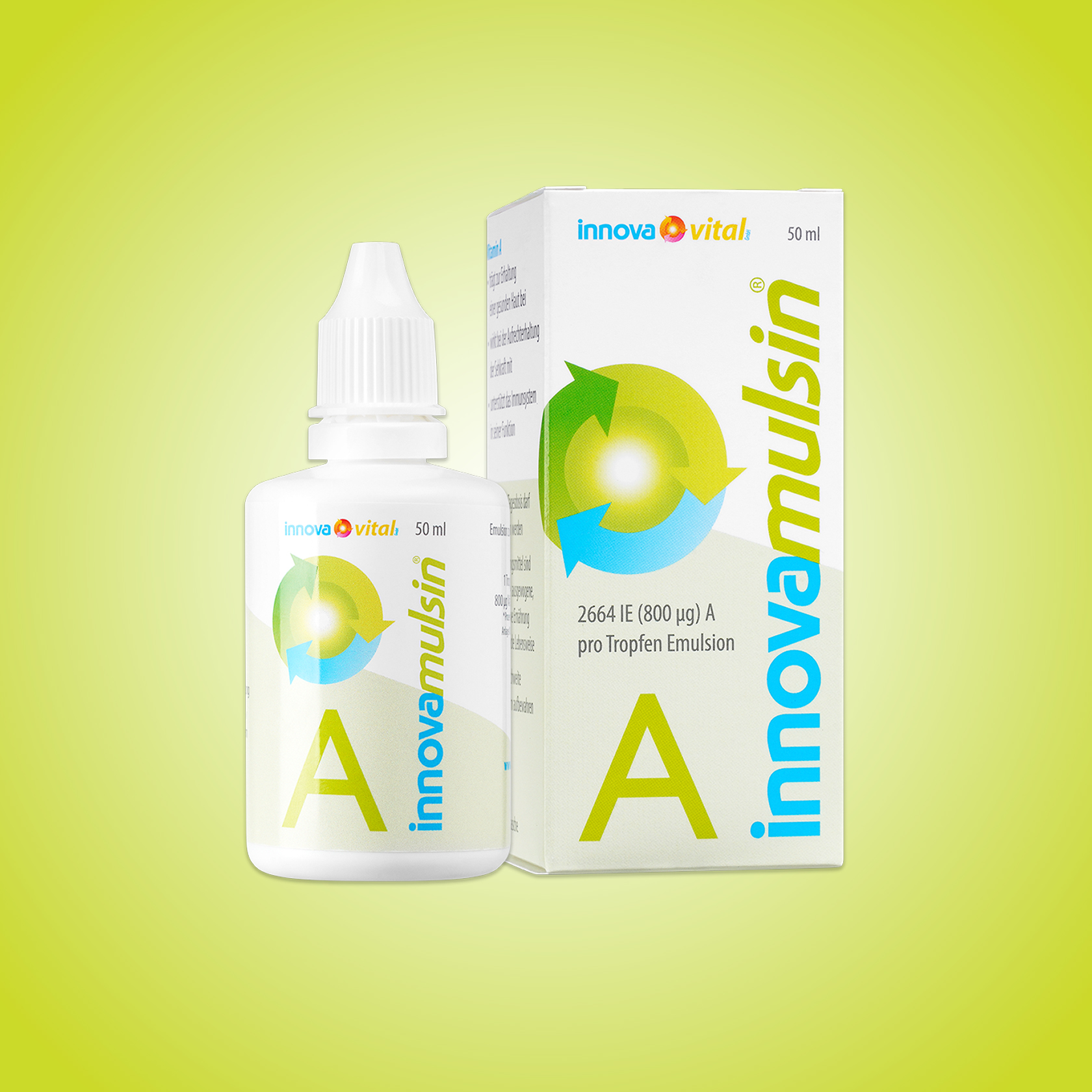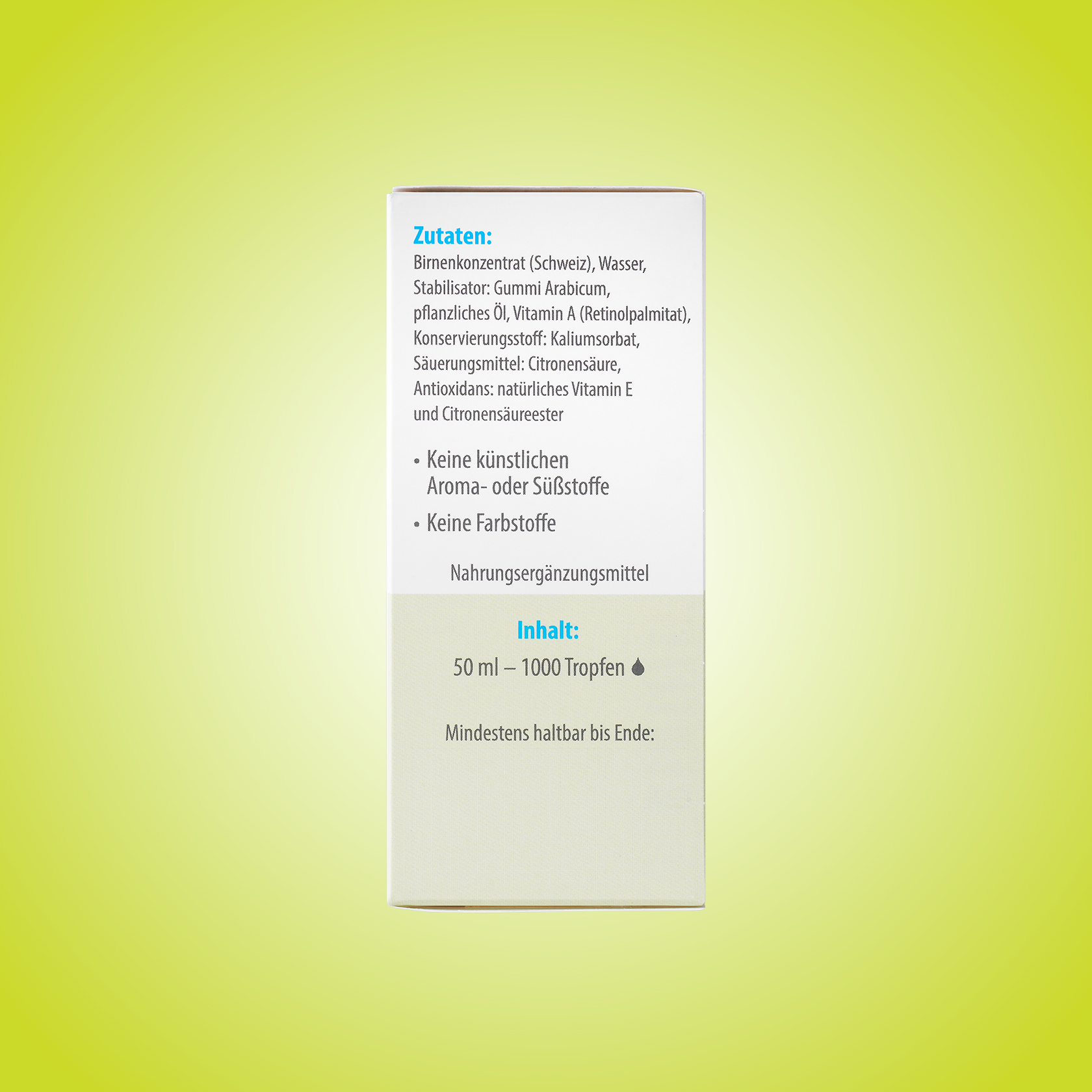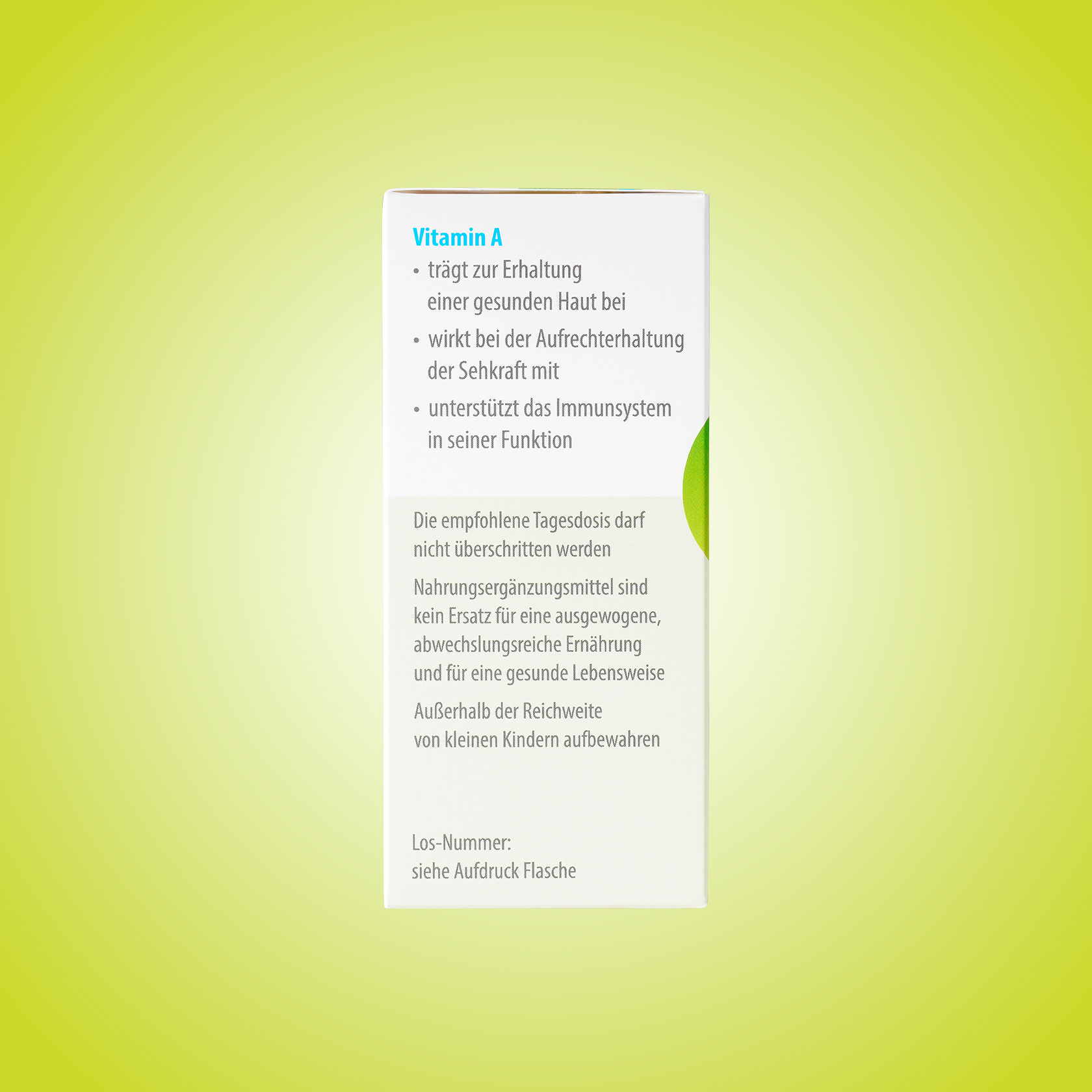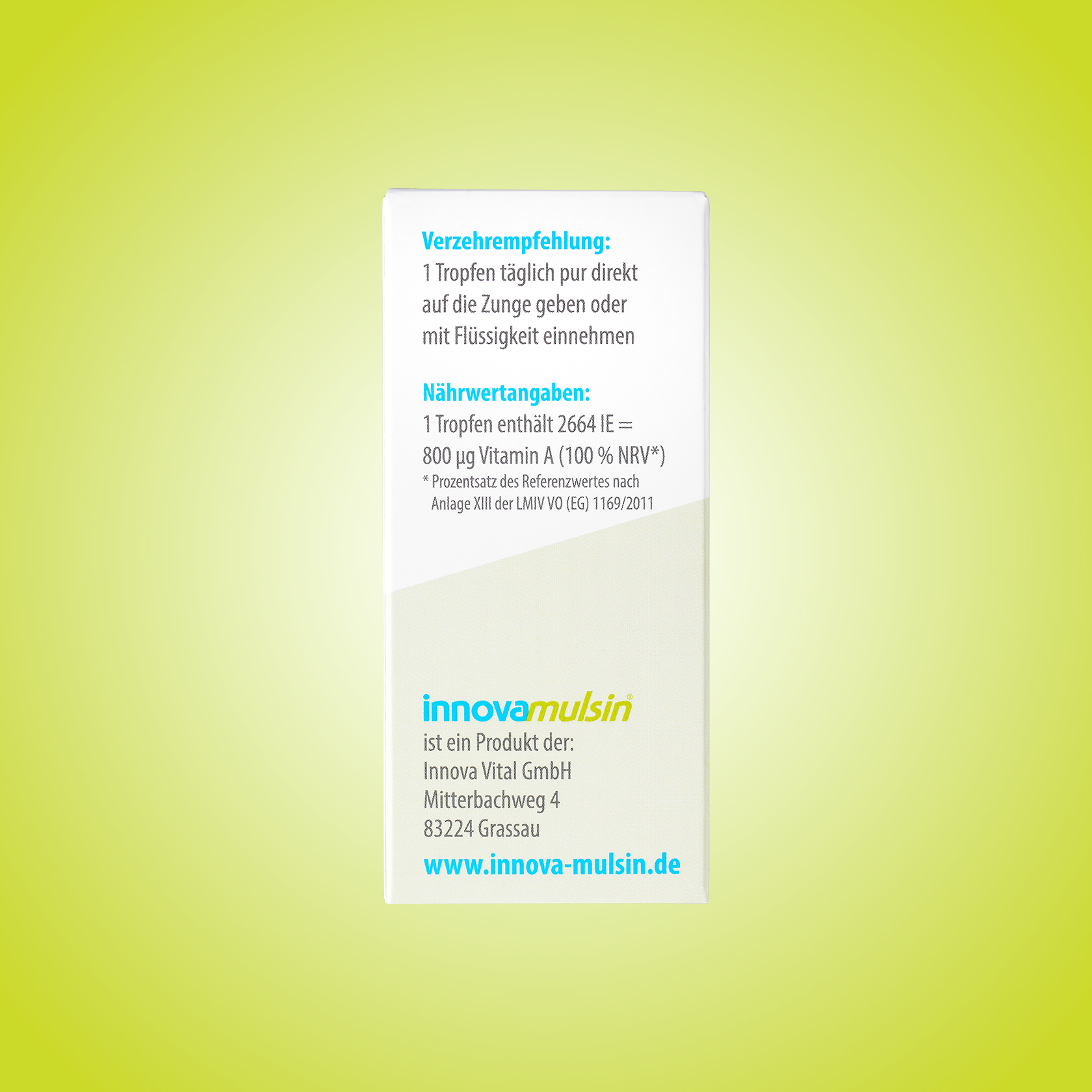 innovamulsin® Vitamin A
50 ml – equals at least 1000 drops
2.664 IE (800 μg) in each drop of the emulsion
Available, delivery time 1-3 days
The concentrated vitamin liquid helps to maintain healthy skin and good vision and supports the immune system in its function.
Care for my skin and support it in case of problems
Beauty-(skin, hair, nails)-a 'more vital/fresher look
Products for more quality of life - "Better Aging"
According to the German Nutrition Society (DGE), the following applies:
a recommended daily allowance of 1 mg of vitamin A for men older than 19 years, for women 0.8 mg
pregnant women (beyond the fourth month) have an increased demand; They should take 1.1 mg a day, breastfeeding mothers 1.5 mg
children under 4 months: 0.5 mg
children under 4 years 0.6 mg and from 4 to 6 years 0.7 mg
children between 7 and 9 years 0.8 mg, between 10 and 12 years 0.9 mg
girls between 13 and 14 years 1.0 mg, between 15 to 18 years 0.9 mg
boys between 13 and 18 years have a demand of 1.1 mg of vitamin A
Watching the vitamin A level is twice as important for pregnant women: On the one hand, a vitamin A deficiency can harm the unborn child and on the other hand, an overdose can be harmful as well. That is why expecting women should not take more than 3 mg of a retinol equivalent a day.
Nutritional values:
1 drop contains 2664 IE = 800 μg of vitamin A (100 % NRV*)
*Percentage of the reference amount acc. to annex XIII of LMIV VO (EG) 1169/2011
innovamulsin® Vitamin A is a liquid, therefore no tablets must be swallowed. Good for the quick intake on the go.
pleasant taste (pear flavour)
no artificial flavouring or sweetening agents
no colouring agents
natural carriers (herbal concentrates, oils and emulsifiers)
optimized bioavailability
transport of active agents after the natural model of breast milk
Vitamin E coated with a herbal micromembrane is absorbed by the body directly, quickly and safely
Ingredients
Concentrated pears, water, stabiliser: gum arabic, vegetable oil, vitamin A (retinol palmitate), preserving agent: potassium sorbate, acidifier: citric acid, antioxidant: natural vitamin E and citric acid ester
Recommendations for use:
Put 1 drop directly on the tongue or take with liquid
Recommended products