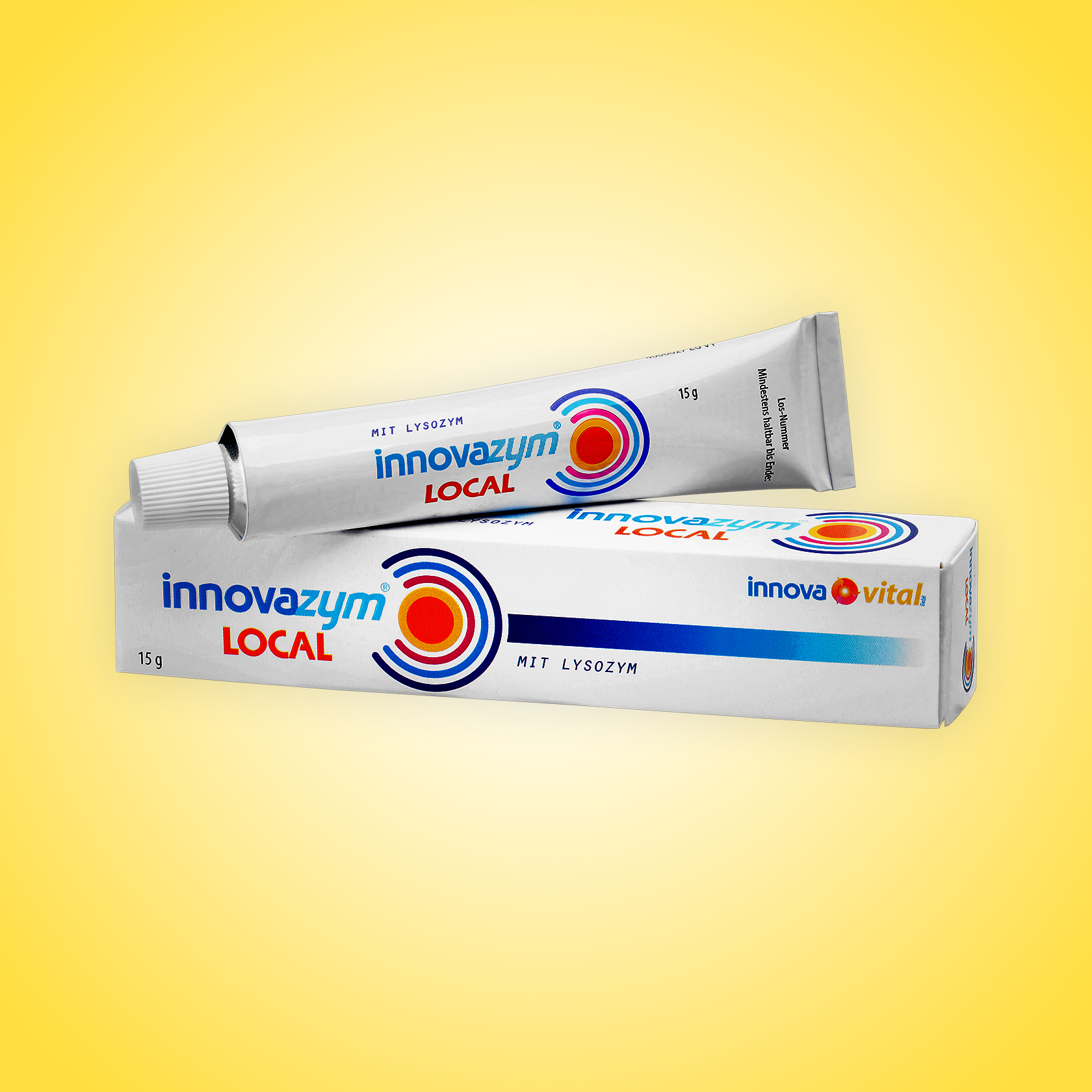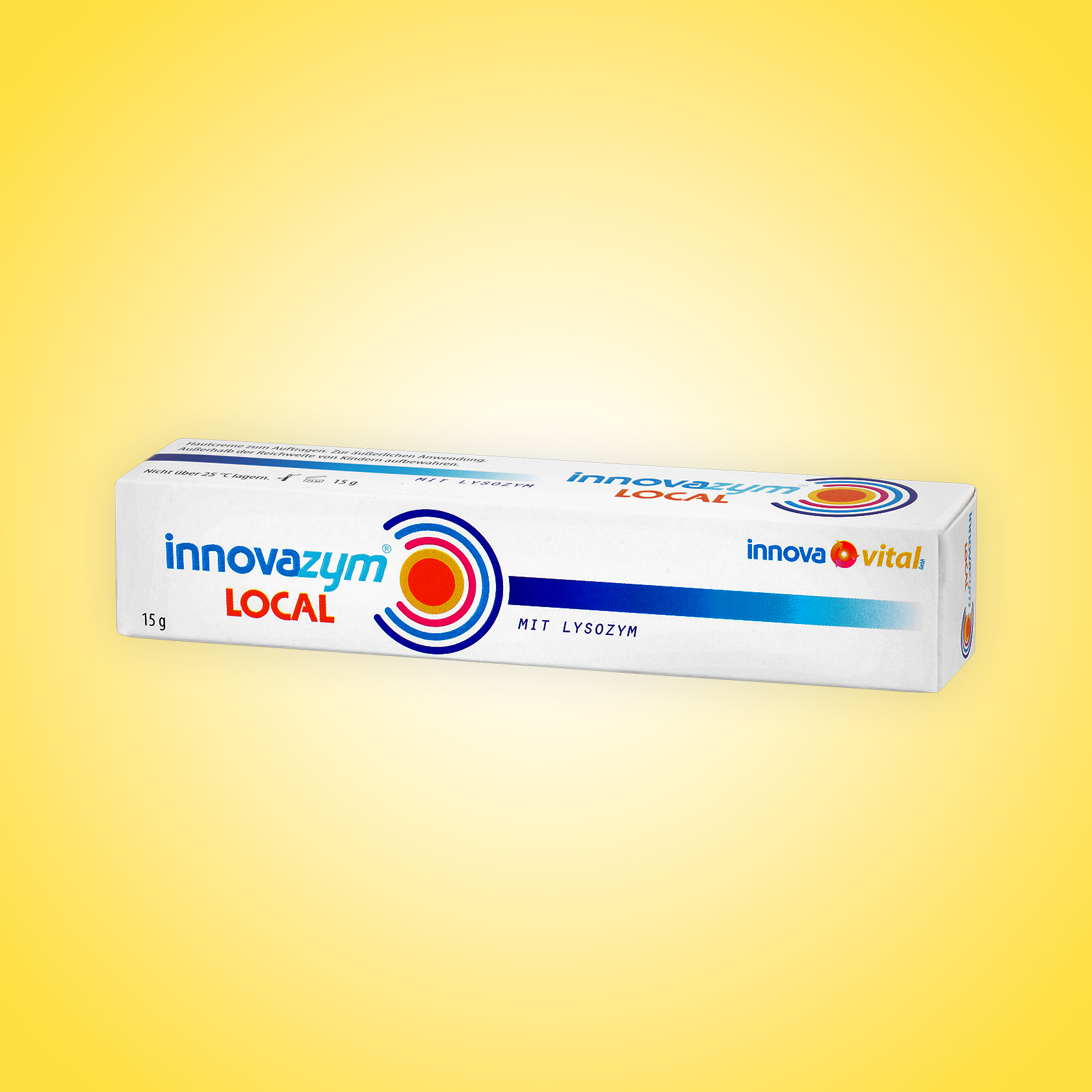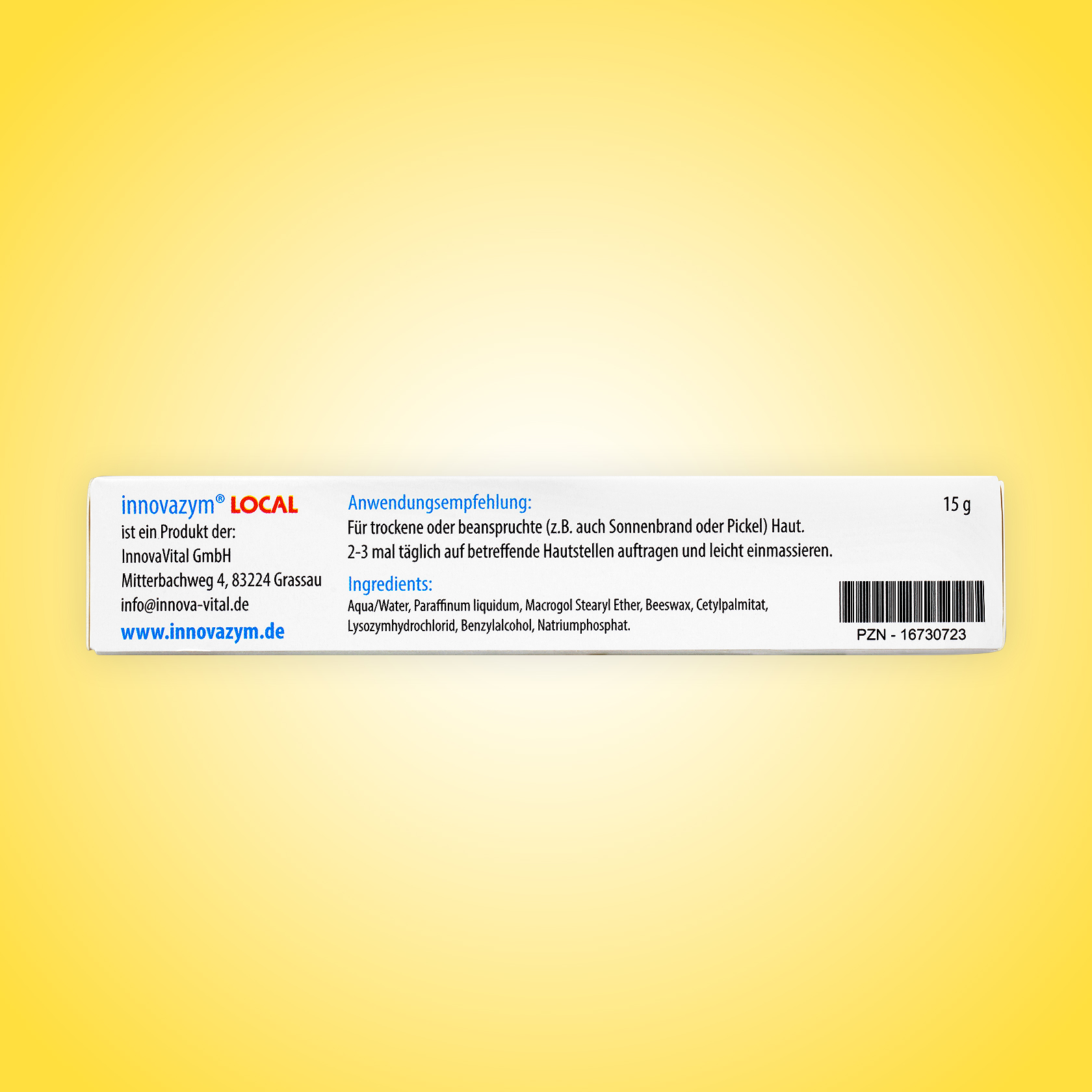 innovazym® LOCAL
1 tube contains 15 g cream
(20 mg lysozyme per g skin cream)
€14.99*
Price per kilogram €999.33
Available, delivery time 1-3 days
Product number:
16730723-N
Every day our skin, our largest organ, is exposed to stress caused by bacteria/viruses/fungi, injuries, environmental toxins, sun, cold, incorrect skin care and unhealthy nutrition. If the natural protective barrier of the skin does not function, e.g. due to a weakened immune system, a dysbalance in the intestinal flora or hormonal fluctuations, unpleasant manifestations can occur on the skin. The range is wide, from relatively harmless, but nevertheless unpleasant, to more serious and thus also impairing skin changes.
Dry skin
Pimples, blackheads, acne
Redness/stings
Sunburn/burns
Neurodermatitis
Nappy dermatitis
Skin fungus
Herpes
Products that are also suitable for children
Care for my skin and support it in case of problems
Improve wound healing Strengthen my brain and heart function
Support before and after medical intervention
Products for chronic complaints
More mobility for my joints
Products for athletes and active people
Lysozyme, also called muramidase, is an important component of the innate immune system in humans. It was discovered by Alexander Fleming in 1922. This enzyme belongs to the group of hydrolases and contributes to the function of the immune system through its antibacterial effect (degradation of bacterial cell walls). Lysozyme is found in the human body in almost all fluids, such as saliva, sweat, nasal secretions and tear fluid. Lysozyme also plays an important role as a protective barrier in the skin layer, where it prevents the penetration of microorganisms such as bacteria, viruses and fungi, and is thus jointly responsible for the integrity of the skin.
Ingredients
Purified water, paraffinum liquidum, emulsifier: macrogol stearyl ether, beeswax, cetyl palmitate, lysozyme hydrochloride (from hen's egg), preservative: benzyl alcohol, pH regulator: sodium phosphate.
Recommendation for use
For very dry or stressed skin (e.g. also sunburn or pimples). Apply 2-3 times daily to affected skin areas and massage in gently.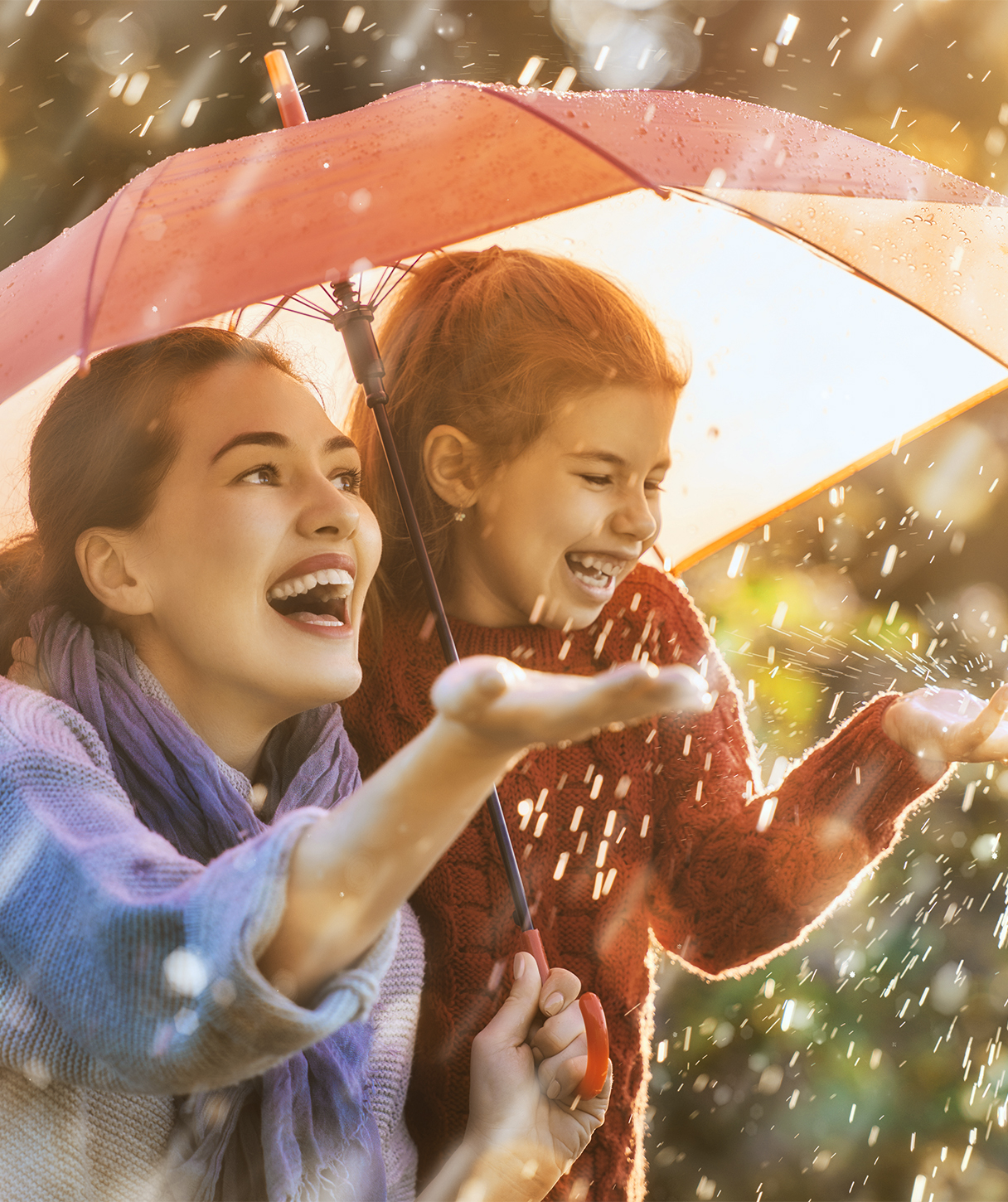 innovazym® supports your immune system in many tasks
Staying fit and active into old age – who would not want that? However, the present time puts a lot of strain on us which negatively affects our immune system and our cells. Whether it is professional stress, unhealthy food, smoking or the hectic of everyday life – the signs of stress can often be seen by accelerated aging. In this case, enzymes can support the body's repairing mechanisms, the cells regenerate faster, the immune system is activated and the metabolism is more effective. They also act as free radical catchers in the body. This increases resilience, inner well-being and the external aging process can be slowed down. The skin gets better since the formation of wrinkles is delayed, the skin's elasticity is increased and the complexion is fresher. Optimal is a combined intake of enzymes with micronutrients which are also called coenzymes (vitamins, vital substances, minerals) and necessary for the enzyme's efficacy.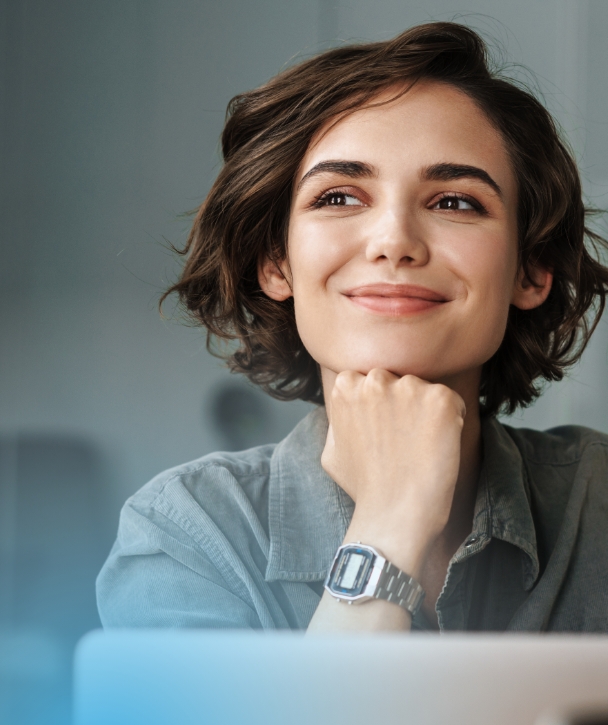 Full enzyme power in FIP
The effectiveness and potency of an enzyme product is measured according to the units of enzymatic activity. Internationally, the units defined by the Féderation Internationale Pharmaceutique (F.I.P.) are widely accepted.
FIP units per daily dose (7 tablets) for innovazym® pure, innovazym® and innovazym® PLUS:
Lysozym 30 mg: 1.051.050 FIP
Papain 300 mg: 1.113 FIP
Bromelain 120 mg: 720 FIP
Measured in FIP units, innovazym® is the highest dosed enzyme preparation on the German market.
Total FIP activity:
1.052.883
(more than 1 million highest FIP activity)